Leslie Rule is the best-selling author of two suspense novels ("Kill Me Again" and "Whispers From The Grave") and three nonfiction books on ghosts ("Coast To Coast Ghosts", "Ghosts Among Us" and her latest book "When The Ghost Screams",)  She has also published dozens of articles in national magazines, including a November, 2005 article on ghosts and murder in Reader's Digest.

Leslie grew up in a family of writers.  Mother; Ann Rule has been a full-time true crime writer since 1969. Over the past 30 years, she has published 20 books and 1400 articles, mostly on criminal cases.  Ann also volunteered two nights a week at a crisis center…unbeknownst to her at the time, she was working along side of serial killer Ted Bundy, who also in a bizarre twist, talked people out of harming themselves.  Ann later wrote about her relationship with Ted and his many victims in the book "A Stranger Beside Me".  Leslie was introduced to Bundy when she was 14 years while visiting her mother at the center and recalls how Bundy often 'confided' in her mother.
Leslie's spooky childhood sparked a lifelong fascination with ghosts. Growing up in a creaky old house on a windy cliff which overlooked Puget Sound. "My mother made it no secret that our house was haunted," says Leslie. "She loved to tell company about the ghost that shared our home. When I was a little girl, I thought everyone lived in a haunted house!"

In addition to writing, Leslie is also a photographer and an artist. Many of her photographs of cops and killers can be seen in her mother's true crime books. "She started taking me to trials with her when I was seventeen!" says Leslie. "I learned early that if I was going to get a good shot of a murderer, I could not be afraid to get up close to them and snap a picture during breaks in the courtroom."

Leslie says "I often visit the Doe Network, trying to make a connection between the unidentified and the missing."  She continues "It's like a calling for me….I'm drawn to the site, always hoping to solve the mystery behind the thousands of cases featured on the site."  Leslie feels strongly that there may be a connection to multiple cases featured on the Doe Network.  Three cases in particular have eerie similarities: All females, all Hispanic, all dismembered and their partial remains discarded in suitcases.  Leslie is almost sure if the authorities would take a closer look at the cases, they may discover a common link between all three.
Resources:

Missing Pieces is a weekly 1 hour Public Service Announcement brought to you by
www.LFGRC.org
Missing Pieces comes to you in the form of a radio show / PSA

that is produced and maintained by

All production efforts, services and web space are donated by

the above entity on a voluntary basis.

Guest: Leslie Rule

Mystery Author, Artist and Photographer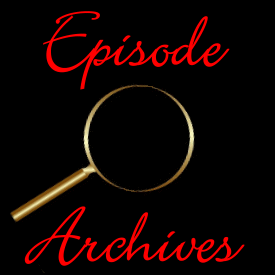 Mystery and Suspense,

The Many Sides To Writer Leslie Rule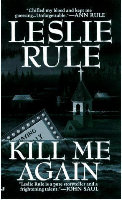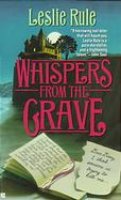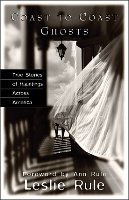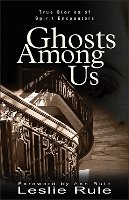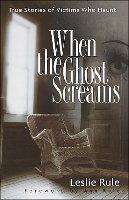 COAST TO COAST GHOSTS:

The Smiling old man in Whitefish, Montana:

On the seventy-fifth anniversary of his violent death, the ghost of an elderly man appeared here in the haunted Remington Restaurant where he had eaten his last meal.  What does he want and why can't he move on?  When the author found the poor soul's grave, she thinks she found the answer.

Also included in this book are the eerie paranormal encounters Missing Pieces' Program Director Kimberly and her family have experienced for the last 20 years in their Florida home.
GHOSTS AMONG US:

In her quest to uncover explanations for each incident, Leslie Rule extensively researched library archives and interviewed credible witnesses, historians, renowned psychics, and parapsychologists.

Included in this book are actual hauntings, including Leslie's own experiences as a child living in a haunted house. How she met serial killer when she was fourteen and "The Lost Lady" (An unsolved Jane Doe case featured on the
Doe Network
)
WHEN THE GHOST SCREAMS:

Leslie explores a new twist on this strange phenomenon when she explores brutal deaths—and subsequent hauntings.   No sector of the country is left untouched by these mystical happenings, all have unique and gruesome cases of their own ghostly incidents.

Leslie's hometown of Seattle, Wash., is rumored to be haunted and has a violent history of its own that is explored. Prominent theory suggests that whether homicide or accidental, a violent death may cause the soul to linger behind on earth. The author's own research leads her to believe unsolved violent deaths may be the cause of the most-observed paranormal activity. Accompanied by the author's own dramatic black-and-white photographs, this book also introduces sidebar articles on notorious crimes and trials featuring ghosts. Best-selling crime author Ann Rule writes the foreword.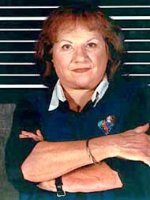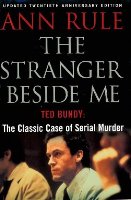 Ann Rule and her book about Serial Killer Ted Bundy

"The Stranger Beside Me"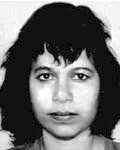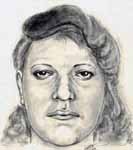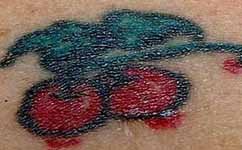 Hispanic female located on July 11, 1995 in East Caln Township, Chester County, Pennsylvania.

The victim's nude torso was found in a maroon suitcase, the victim's legs had been removed from her pelvis. The torso was wrapped in a sheet and then packaged in a plastic quilt bag.  The victims legs were later found in the Cores Creek State Park.

Hispanic female located on September 19, 1995 in North Las Vegas, Clark County, Nevada.

The victim's dismembered lower torso, both legs and head were found at a Silver State Recycling facility.  The legs were found in a Mauve "American Tourister" suitcase.

Hispanic female located on on March 3, 2007 in Mamaroneck, Westchester County, New York.

The victim's torso washed ashore in a suitcase at Harbor Island Park in Nassau County, New York.  About three weeks later, the two legs were found a day apart  on

March 21st & 22nd.

Also included in the book (A Face For A Ghost - Page 209) is how forensic artist
Frank Bender
came to reconstruct 5 and a half year old Ailyah Davis' face.  Bender was stumped on this particular reconstruction, until he had a dream of visiting the in a morgue.  The reconstruction he created from that dream was uncanny.  It was exact match, all the way down to the pigtails.
WHISPERS FROM THE GRAVE:

In her dreams, her life was not her own. Awake, the threat of danger was real. Everyone said that she was crazy. But when Alexis dreamed of dying, she knew she had been killed before. And if it had happened once, it could happen again.

KILL ME AGAIN:

Discovering the diary of a girl who was murdered one hundred years earlier, Jenna learns about the striking similarities between her and Rita and is horrified to witness the same deadly history repeating itself . Rita looked like her, acted like her, and faced the trials of high school while experiencing the thrill of first love. As Jenna reads of Rita's tragic past, she fears for her own future. Because Rita's history is repeating itself--in Jenna's life.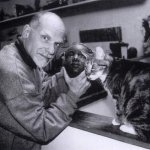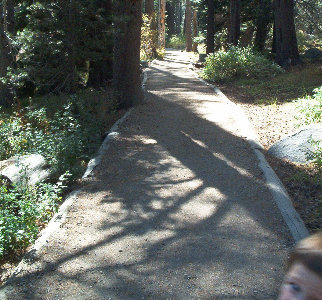 Jason Sweeton, a clinical researcher for the FDA, was not looking for ghosts when he snapped this photo on the site where Donner campers starved to death.  He was shocked to discover the face of the child in the bottom right hand corner of the photograph.  Jason had been alone on the trail.  Where had the mysterious little boy come from?  Jason was, perhaps, more shocked when I told him that one small boy in that fateful campground did not die of natural causes.
View Photo on Leslie's website.
If you have any information on this case

Please use click this link below: